You have a full range of marketing resources at your fingertips – all you have to do is imagine it, we'll do the rest!
Our expert designers, veteran copywriters and digital media professionals will help you create a consistent branding message that's second to none.
Web + Mobile Development
When choosing to build a new website, you should know that FEI Group knows the flooring, cabinet and countertop business, and we understand what it takes to make your website successful. Our job is to accurately represent your company while building a website that is beautiful and search-engine friendly… and we're darn good at it.
Every site we build automatically includes a mobile site, too, and why shouldn't it? Mobile internet has taken over desktop internet usage. Check out some of the web sites we've designed for our members – browse our gallery »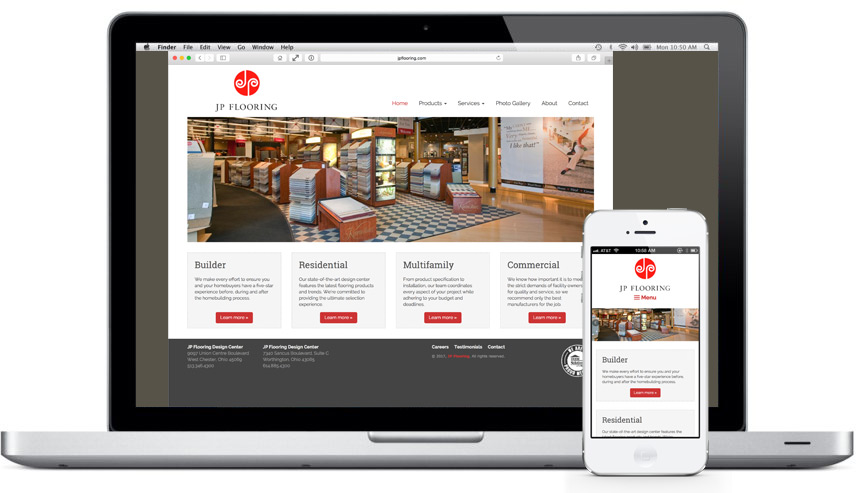 Tablet Presentations
It isn't about the tablet so much as it is about taking your corporate message and putting it on the foremost business device out there. This is today's brochure.
We'll craft a custom, cutting-edge tablet presentation that will blow your customers away. We'll use brilliant imagery and deliver a simple, yet innovative company story that you can disseminate to your sales team, ensuring everyone in your business is telling the same tale.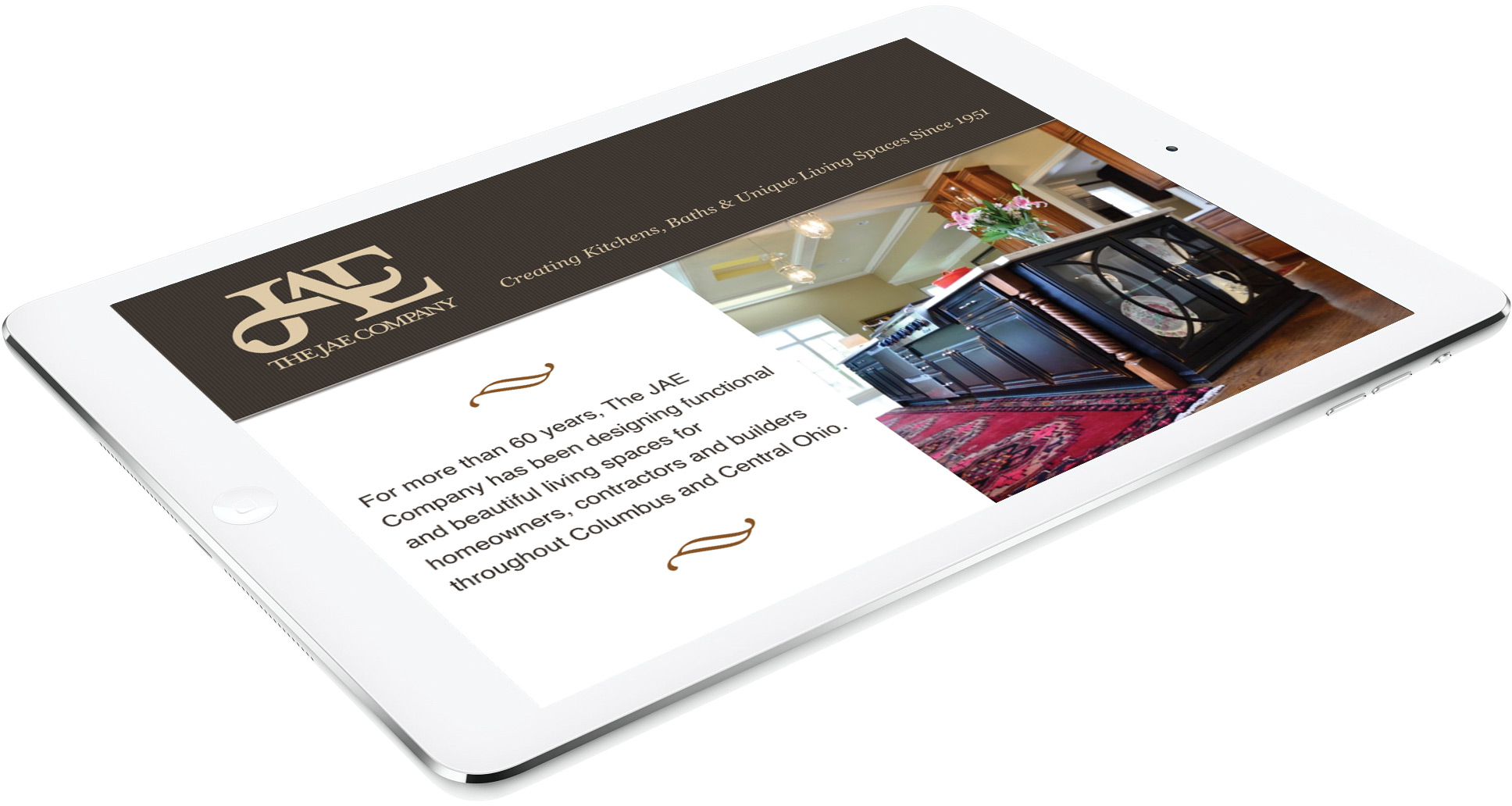 DESIGNeD.
Homebuyers have a lot of decisions to make when it comes to the interior selections for their new home, so we've developed this interactive guide with that in mind.
DESIGNeD. will tell your homebuyers how to best prepare for their design appointment, describe the features, benefits and limitations of the various selections available to them, list the requirements needed to maintain the finishes once installed and ultimately enhance the design center experience.
Accessible via a simple web link, DESIGNeD. is ultra modern, has a sleek, intuitive design and is highly customizable. The platform reflects your business – your branding, your content, your look and feel. It can even be customized for your builder customers.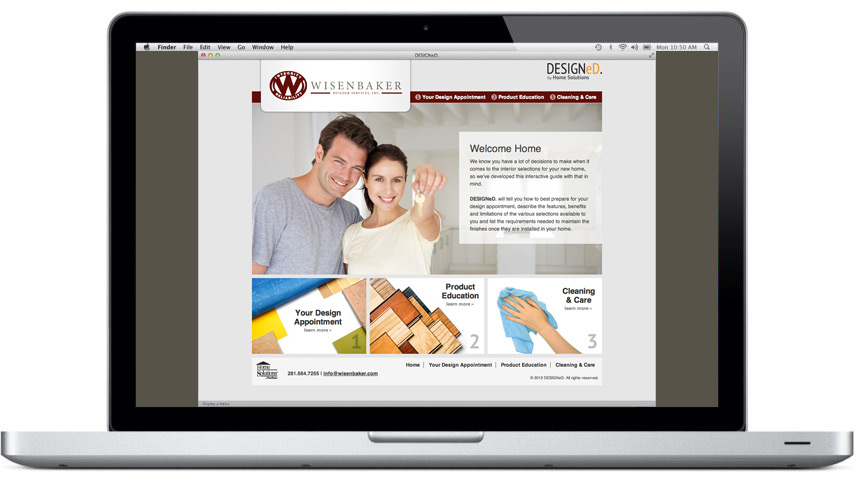 Builder Education
Looking to position your business as THE technical flooring expert? The Home Solutions builder education program is a five-piece PowerPoint or Keynote presentation set that's used in a 'lunch and learn' setting to educate your builders on technical flooring issues and topics, such as:
Product information
Job-site preparation
Installation procedures & quality control
Consumer care and maintenance tips
Each presentation includes charts, graphics and compelling imagery in order to help address common problems, current trends and frequently asked questions.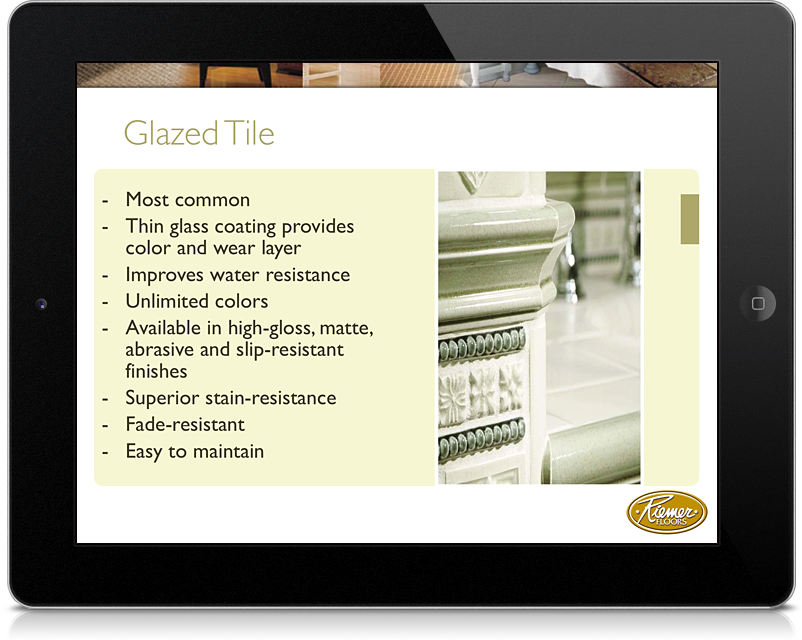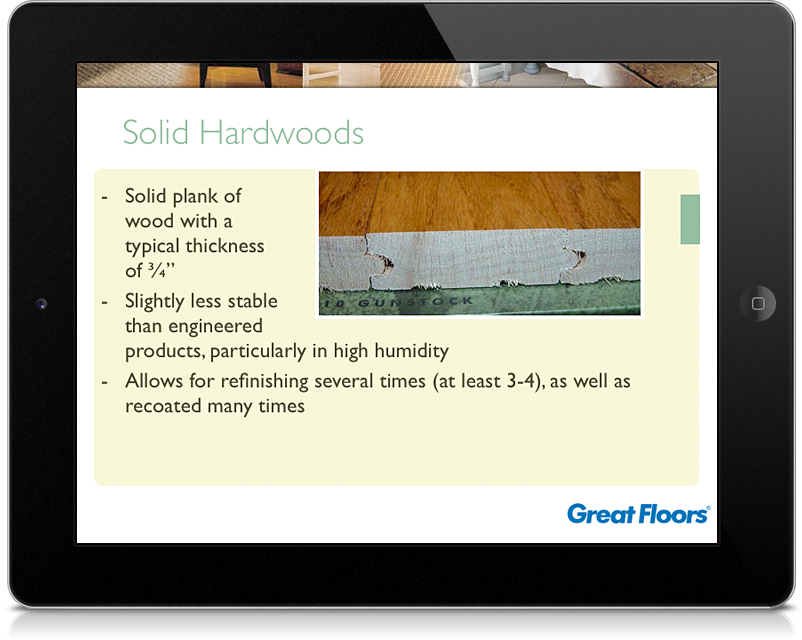 Homeowner Education
Home Solutions homeowner education is an engaging and interactive DVD that your homebuyers view before they select their new home's interior finishes in the design center. This helps set expectations regarding installation, appearance, and the best use of various products. Additionally, the program empowers them to make the right product choice for their lifestyle, minimizing "buyer's remorse."
This fresh and innovative approach to educating consumers is customized by our Home Solutions marketing team to integrate with your other communications materials.
While you're at it, prove you're an added value for builders: offer to have the program customized for their business.